Do you feel the same...that I'm neglecting blogger land? I almost couldn't sleep last night thinking about it and you all.
It's not that I'm not doing things, because I am. It's just that with doing the projects and all the other things going on I'm having little time to write down my projects to share with you.
So here they are in all their glory...or not glory...whichever you decide they are :
After watching a tut on fabric rosettes, I made this cute little headband for my daughter who just loves to wear them retro. Not sure why but she's done it that way since she could put them on by herself...I think it adds to her personality and personal style.
Second I bought a Elmer's painter's marker from Michael's because that's what the lady told me would work on plates and such to create your designs to USE...she was wrong..the design turned out sweet but scrapes off easily if you use your nail...this my friends I do not recommend wasting the money on unless you NEVER plan on using it. This is a 2 outta 10 for me. BLAH
I love "The Hand Me Down House" blog...I swoon over her. On her blog recently she used Mod Podge to tint glass. She also had seen it on

Gingerbread Snowflakes

blog none the less pay it forward right?
I love the look of the old blue mason jars.
..so I made some. And the idea from GS to use them as tea light holders was sooo cute.
Then Amanda (from HMDH) took it one step further...which I also started to do...making SOLAR LIGHTS out of the jars...I know right? Soooo awesome.
You can click
here
to see hers and here are mine :
I started by doing my Mod Podge on the jars...a little streaky but for outside lights they are good enough...like anyone would notice anyways, well you do now but that's cause I told you right? RIGHT?
Then I sprayed the tops of the jars to give a little more finished look *finished because the solar lights I picked up were a little too small aswell*

shhhhh!

They have been resprayed since the photo with a second coat.
Then I bought black wire to make the arch for hanging them to the stakes with.
Put it all together and TADAA!
The solar lights I used were small enough for me to place the bottom clear piece in too...I thought this might help (if there was a leak) to stop the water from damaging the "blub". The clear plastic piece is placed in the jar on the right. Once I test them outside I will know which way I want to go.
I still have to get stakes for them to hang off but I plan on doing that sometime this week - Then I'll take a photo of them at night and use it as a starter photo for my next post!
Craft wire: 0.00 took out of my jewellery stash
Jars: 0.00 Christmas gifts filled with jam last year
Mod Podge: 4.50 from Michaels with coupons! - which will get used for more than this project!
Solar Light: 4.00 for 2 from Giant Tiger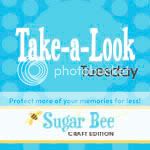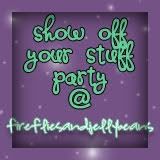 This was featured on two bloggs